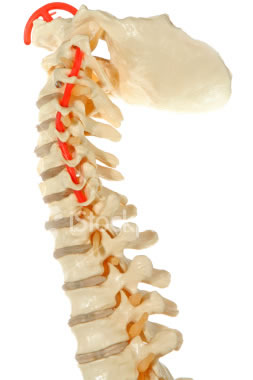 Welcome to
E-Stat
Welcome to medbrace.com home of the E-Stat Immobilizer Collar.
Fram Trak™ Industries, Inc. has been producing thermoplastic products of the highest quality since 1978 and has developed E-Stat Immobilizer Collars with features that provide for superior neck stabilization.
Our one and two piece neck braces are used to stabilize the cervical spine after neck surgery, trauma to the neck, or as an alternative to surgery. Our neck braces can be used on an emergency or long term basis to prevent cervical flexion, extension, or rotation.
Our E-Stat Immobilizer Collar is designed as a rigid/stiff collar with front and back pieces that attach with Velcro on the sides. It is designed with an internally molded rigid plastic form that is covered with a soft foam exterior for added comfort. Please see our Product pages for more details.
You can order our E-Stat Immobilizer Collars easily and securely through our on- line shopping cart or you may contact us to order or if you need assistance.
OUR PRODUCTS
» Neck brace